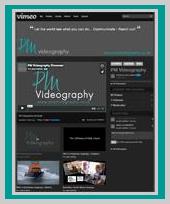 We make videos that say what you want to say. To convey with pictures, music and words the message that you want seen and understood.
We have voice-over voices and presentable presenters, if that's what you need. We also have our own library of music to create the perfect soundtrack to your perfect video. We can help with the script and source actors and models for your project. We can hunt for locations and locate props, hairdressers and make-up artists should they be needed.
We have jibs and steady-cams and broadcast quality cameras. But most of all, we have ideas and the imagination to help achieve the video that will deliver your message.
If you like what you see and would like us to quote for your next video, please call:
01407 720407 / 07774 808613 or drop us an email at: info@pmphotography.co.uk